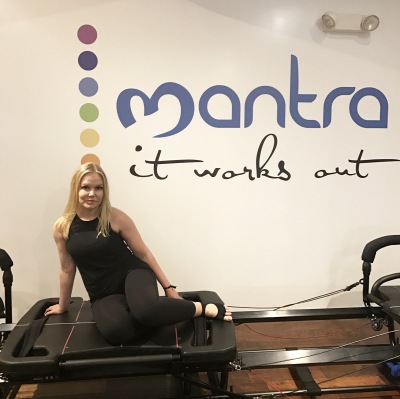 We are so excited that it's Transformation Tuesday so that we can introduce you all to Olga! Olga has been coming to Mantra Tampa for just 10 weeks now and the difference has been amazing. Her strength and confidence on the Megaformer are so motivating!


How did you find Mantra, and what were your goals when you first started working out here?
I first found out about Mantra from a friend at a local day spa who is in incredible shape and swears by the Lagree method. I looked it up, was very impressed but also a little intimidated, and finally decided to try it. My goal was to find a challenging workout that I could do consistently and that would keep me engaged and motivated long term.
What did you think when you first started taking classes?
It is hard! It truly is a total body workout which incorporates strength, cardio, balance, flexibility, and so much more. It gets you sore in places you never thought you could be sore in before. And the shake is real! There are so many different exercises that the workout never gets boring or repetitive, and there are many modifications to adapt each move to your fitness level.
How has your body changed since that first class?
My body is so much leaner, tighter, stronger, and more toned. I can now do many exercises that seemed nearly impossible in the beginning. The workouts are not getting any easier but I am getting better. And it's only been 10 weeks!
What are your goals now?
My goal now is to continue challenging myself with range of motion, balance, and flexibility. And to join the 200 club!
What's your best advice for others who are just starting to work out at Mantra?
Consider taking a few private classes. They made all the difference for me in terms of learning the proper form and other aspects of the Lagree method and gave me confidence that Mantra was something I could stick with long term. Schedule your classes in advance to keep yourself accountable. Continue to be inspired by your progress!