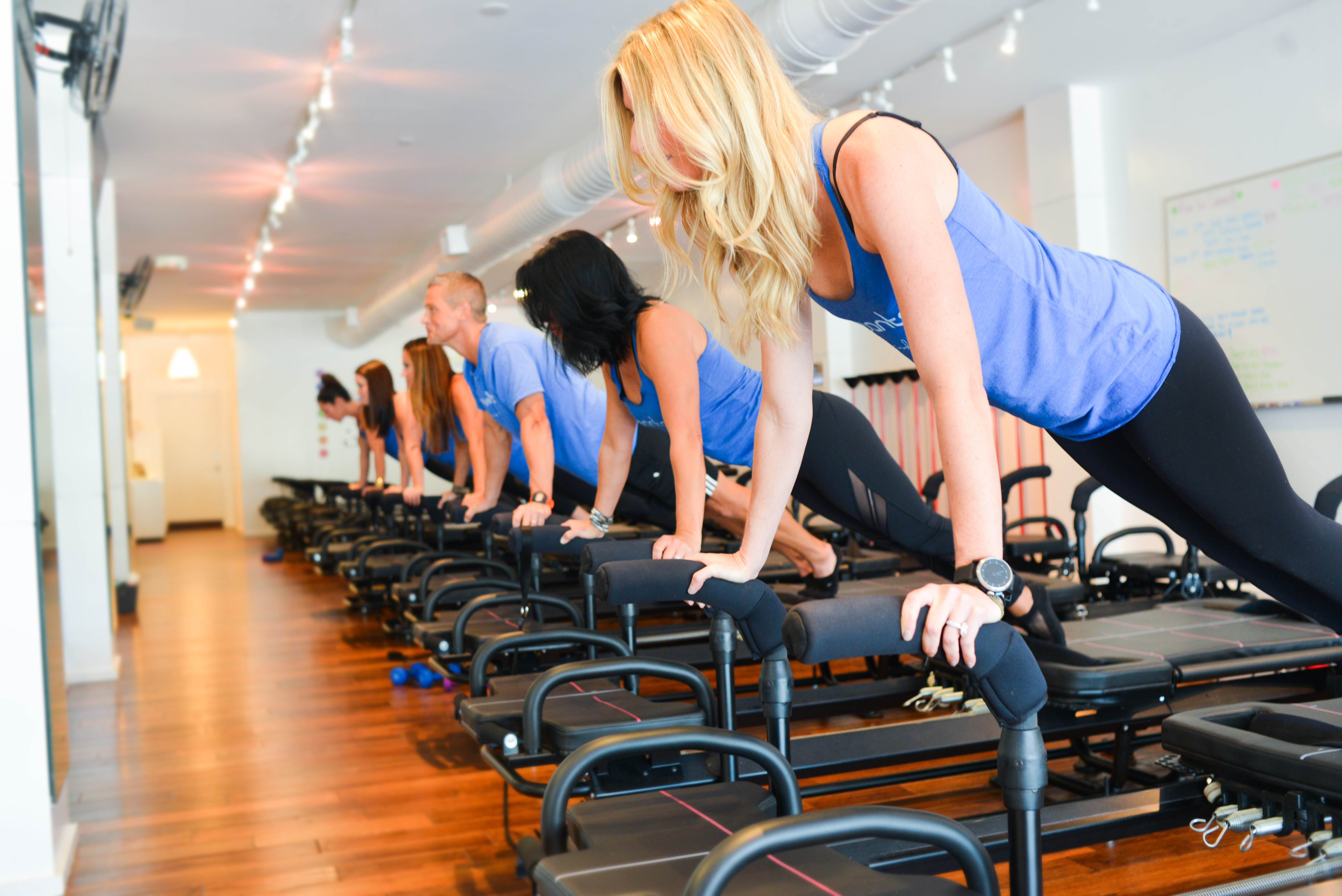 With the buzz continuing to grow in the Sarasota & Tampa area, we have been asked many times, who is Mantra for? Men? Women? Fitness gurus? Newbies? Does age matter? Runners, lifters?
And guess what? Mantra is for everyone! Let's elaborate on a few:
the fitness gurus: Even though they already love fitness, they love Mantra too! Since Mantra utilizes so many different muscles and makes us s--l--o--w down, this is perfect for those always on the go! You can read more here about Ali, a personal trainer and her experience with Mantra.
women AND men: We LOVE seeing men walk through our doors! We're lucky enough to have men accompany their gorgeous wives to class, and some even kid-swap so they both can attend! But it really is for everyone! Thanks to the springs, it makes it easy to lessen & strengthen the load, regardless of who is on the Megaformer. [Take a read here, a Tampa blogger shares her take on Mantra and receiving encouragement.]
age, runners, lifters, newbies, oh my! The beauty of Mantra is that anyone can benefit from it; the moves can be modified, or made as hard as they need to be! It is perfect for any age, thanks to being easy on our joints and great for building strength & muscle. Mantra is also popular for moms, a full body workout in one hour, we can hear them say "Yes, please!" and we agree! [check out Alexandria's post here, she is welcoming her third little one soon!] And runners & lifters rejoice, Mantra is perfect for stretching and lengthening the muscles that need the love. [Caitlyn, one of our Tampa clients, loves Mantra just for that reason, you can read more here.]
Do ya feel us now? Mantra really is for everyone, plus, a full body workout in just 55 minutes is always welcomed! We hope to see you on the Megaformer this week!